Get your customers attention twice – with sms or billboard
Matej Misik | Market Locator
In the newest version of Market Locator you can book billboard anywhere in Slovakia. Your direct SMS campaign you can really simply expend to exterior billboard near your office.
Market Locator is an online service in first place oriented to sending promotional or informational SMS. We are trying to extend functionality of Market Locator to make targeting easier and much more effective.
New year comes with new propagation channel
Market Locator now has a new channel of propagation, you can book exterior billboard orLED panel anywhere in Slovakia. Try to see location of billboards in our map. Our partners are companies Grif, BigMedia and Laser media.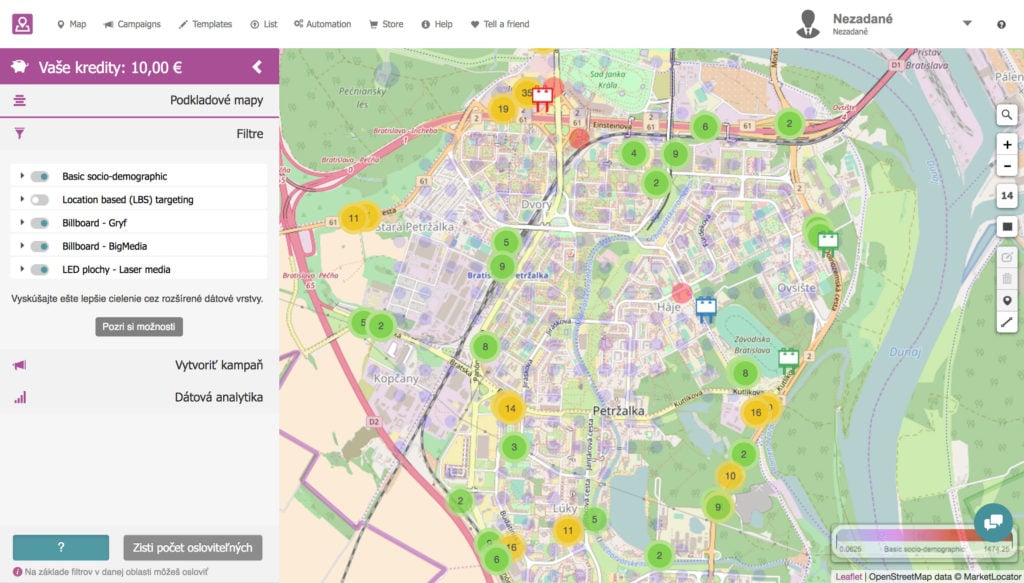 Here you can see availability of billboards in Bratislava, Petržalka | MarketLocator.com
Your SMS and email campaign now can be extended to off-line world, all in one tool. There is an unique opportunity to interest your potential clients – for example, you can have billboard near your office, and active SMS campaign delivered to near going visitors.
You can book billboard for a month or more, in very lucrative conditions. If your visual is ready, just upload it into the MarketLocator. If you need help, contact us thru campaign editor a we will try to help you. How to set your first billboard campaign read in our manual.
Last, but no least, you can communicate with your clients by emails or municipal radio service. All in one tool, Market Locator. Your message can be specified and delivered in the most easiest way.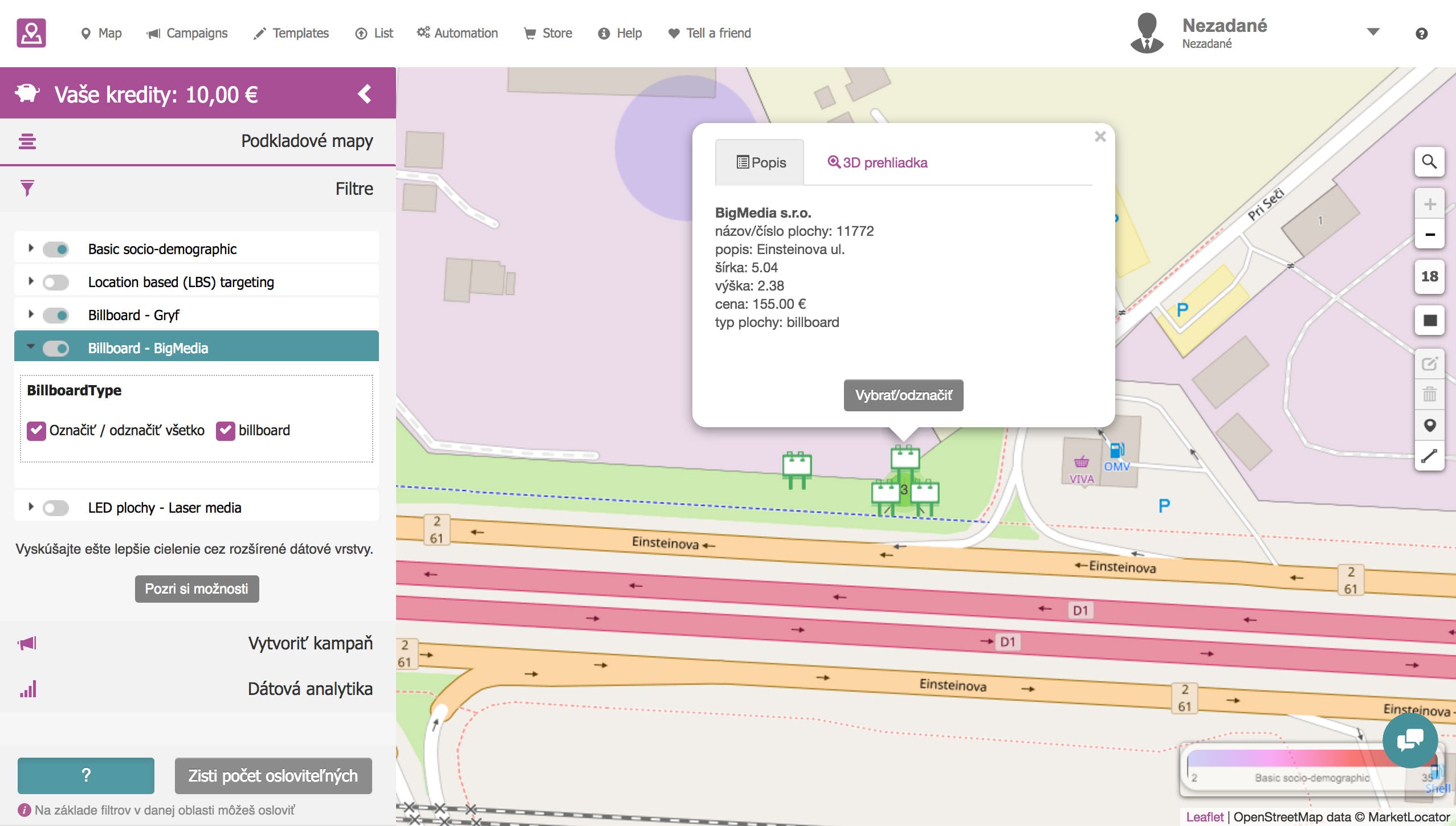 Detail of billboard in Petržalka | MarketLocator.com
If you have no experiences with Market Locator, give a chance to our new program called Starter. Is set for new clients, which are trying to learn, how to work with Market Locator. For 50 euros per month you can see data in Market Locator with basic data layer, and we give you credit for 1 000 SMS. Click here for more information about Starter.